1955-1965 Vacationed in Canada - Belvedere Lodge on Balsam Lake north of Rosedale and
Fenelon Falls on the Trent Canal system.
1957 & 1960 National Boy Scout Jamborees
1963 Israel - Italy - Switzerland - Germany - France Drove from Rome to Paris in a VW Bug!
1990 England - Scotland - Wales - Ireland
Our Trip To England



With links to all the places we visited
2003 Switzerland - Germany - Holland - Belgium - France
2004 Train and Bus Tour of the Canadian Rockies
2015 - Drove "The Villages" in to Florida & Camp Canaveral's Jetty Park - Missed launch!
Drove to Monmouth. IL for 50th class reunion and then on to
Itasca State Park - Minnesota's oldest state park at the headwaters of the Mississippi.

Oinc's Barbeque - Ocracoke, NC
2014 - 7 Day Royal Caribbean Cruse on "Grandeur of the Seas" from Baltimore to Nassau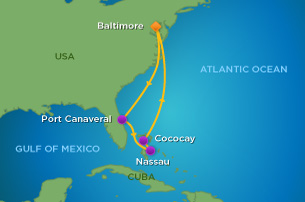 Baltimore-based cruise ship departs despite viral outbreak - Judy caught it!
2012 Colorado by Train - (Not exact trip) - 2012 Christmas Letter
2010 Tucson - via Amtrak Three weeks in the sun (some of the time.)
2009 Branson, MO - Sat through time share sales pitch for free motel stay and show tickets.
2008 To Dallas and back - 2460 miles via high school band bus to play North West at Texas Stadium!
2008 Seattle via Amtrak! - Our rail trip across the country


2006 "Appreciation Tour" of the Western Parks
Grand Canyon and the Fiesta Bowl with the WHHS Band - New Years 2005/6
Machinac Island - Grand Hotel - The Island House Hotel - Island Camera- Fall 2005
Monmouth College - WFS / Alumni Reunion Weekend June 9-12, 2005 & 2015
My History of WFS - Monmouth College Radio Station.
Spring 2005 Jefferson National Expansion Memorial - St. Louis Gateway ArchJefferson National Expansion Memorial - St. Louis Gateway Arch.
Saint Louis Zoo - Home page St. Louis Science Center
"Noah" Sight & Sound® offers inspirational live stage productions in Lancaster County
2004 Train and Bus Tour of the Canadian Rockies
Niagara-on-the-Lake - Winter vacation 2004 at Center House B&B - Who else goes to Canada in the winter!


Steamtown - National Historic Site - Scranton, PA


2003 Tour - Europe! Great Time!
First all Digital Video and Photography on this Trip.
Camp Michaux - My tribute to a forgotten place - View Visitors
One of My Favorite Places - Jacksons Falls near Apollo, PA New book features the falls!
2002-2003 -Chemotherapy at Hillman Cancer Center.
Completed the 18 chemotherapy treatments as a follow up to my "colon tuck" at UPMC.
Not as much fun as my successful back surgery for a herniated disk in 1996.
In good hands! Graphic Description!
Colonoscopy exam! If your over 50, have it done!
Watching Lord of the Rings DVD on my ald Dell laptop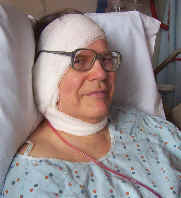 Surgery to remove Benign Facial Tumor on salivary gland at UPMC Montefiore April 2005
2002 Fall Foliage Retirement Trip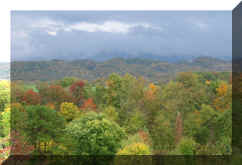 Visit to The Log House on Pine Ridge
Dollywood® - The Entertainment Capital of the Smokey Mountains
Kentucky Mountain Bible College
Visit to The Log House on Pine Ridge
Our friends moved to Pigeon Forge,Tennessee. Stayed at Eagles Ridge Resort but visited The Calico Inn the #1 Bed & Breakfast in the country and the Great Smoky Mountains National Park

2000 Retirement Road Trip in October to NE Pennsylvania to See the Leaves
2000 August Road Trip to Illinois
Williamsburg - Our first "retirement" adventure - nice to be there when there were no kids!
1999 November Road Trip to the Carolinas - Biltmore Estate
Places we have visited "Out West" - Finally online!
Lake Wallenpaupack - My Pictures - Live Web Cam
Ford Museum & Greenfield Village
Have you been to Kennywood yet?
Bedford Village - Covered Bridges in Bedford County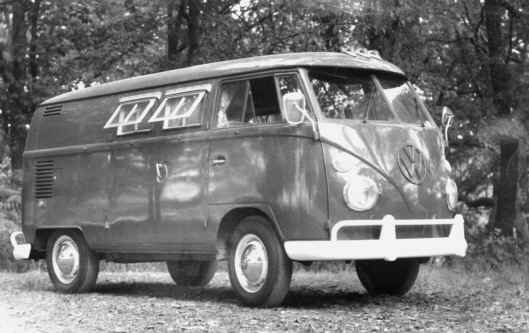 VW Camper that we took to Yellowstone in 1969.
Places we have visited "Out West" on several trips.